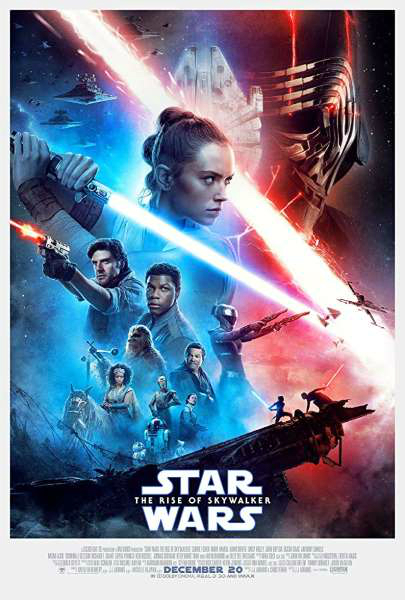 No, there are no extra scenes during, or after, the end credits of Star Wars: The Rise of Skywalker.
Anything Extra Details
There are no extra scenes. However, if you're a fan of the Star Wars music by John Williams there's plenty to enjoy throughout the credits, including Darth Vader's theme and the Celebratory passage from A New Hope.
Also, wait a few minutes after the credits roll, and you'll see the complete list of [redacted for spoilers] characters/voice actors from a key scene in the movie. Without this list, it's hard to identify them all.
The credits run for approximately 10 minutes.
Read the RunPee movie review for Star Wars: The Rise of Skywalker by Rob Williams. Movie review grade: A-
Rated (PG-13) for sci-fi violence and action
Genres: Action, Adventure, Fantasy, Sci-Fi, Sequel, Star Wars
USA release date: 2019-12-20
Movie length: 2 hours 22 minutes
We have 4 Peetimes for Star Wars: The Rise of Skywalker. Learn more.
About The Peetimes
Between we Peeps we've seen Rise of Skywalker now 5 times, so we can be sure we picked the best Peetimes and got the details right.
I recommend the 2nd or 3rd Peetime. Both are plenty long, but there's important scenes that follow each Peetime, so don't be late.
#MayTheRunPeeBeWithYou
Creator and developer of the RunPee app. When something doesn't work right in the app it's pretty much his fault. 🙂
Aspiring author. Would like to finish his "Zombie Revelations" trilogy if he could break away for working on RunPee and the cottage he's building for RunPee Mom.