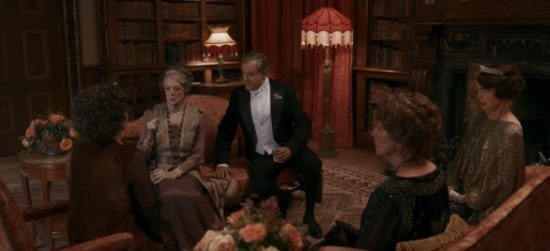 Have you seen or recently rewatched the UK six-season show Downton Abbey? Do you remember enough of it to make sense of the new film — one that doesn't bother with any backstory exposition at all?
Here's a cheat sheet to remind you of what you need to know to enjoy the Downton Abbey Movie (consider this a spoiler warning if you haven't seen the series)…and here is how to watch the series online.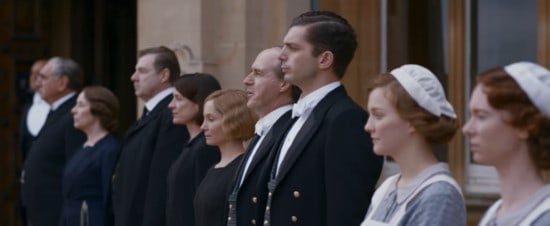 The Servants' Halls:
Daisy began a relationship with Andrew, one of the footmen. It's a relationship on equal appreciation, for once.
Mrs. Patmore is still the cook, and continues to mentor Daisy in life lessons.
Barrow is still the Butler, as Carson is retired. (His palsy is never referenced.)
Barrow is still gay and suffering from loneliness. He's also mellowed out a lot.
Mrs. Carson (Previously Mrs. Hughes) is still in charge of the household.
Anna is still Lady Mary's maid, and Baxter still is Lady Grantham's maid.
MY GOD, the Bates' Problems are over and done. Thankfully. They've been through enough.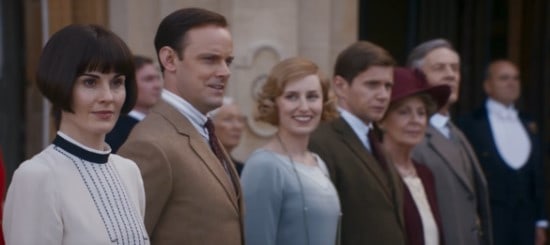 The Nobles of Team Upstairs:
Awww, Lord Grantham still has his dog, which he loves more than his daughters. 😉
The Dowager Countess Lady Violet has NOT mellowed over the years, but she seems to accept Isobel Crawley now as a real friend. She's has moved on to new frenemies (like her Dolores Umbridge counterpart from Harry Potter, Imelda Staunton.
Lady Edith and Lady Mary are still happily married, although their husbands and children are barely in the film. Mary = Henry Talbot. Edith = Bertie Pelham, FYI. There's been a lot of men in their lives over the seasons, but this is how it ended up.
Also, Isobel Crawley is still the Baroness Merton with her marriage to Richard Grey, who is still no longer dying.
Robert and Cora are still as cute a couple as ever (Lord and Lady Grantham).
Lady Rosamund and Rose are nowhere to be seen.
Sisters Mary and Edith appear to have maintained the hard won truce they found at the end of the series.
Tom Branson remains is a loyal son-in-law and is comfortable being a nobleman now, but his Irish socialist past still haunts him.
If you really want to know the very detailed ins and outs of how Downton Abbey ended, check out this wiki.
Finally: A very detailed video refresher narrator by the beloved stars — by the beloved Carson and Mrs:Hughes/Carson: (HUGH TV show spoilers, not mild like me mine.)
Finally, here some of the most acidic Dowager Countesses Lady Violet Crawly lines (the delightful Maggie Smith) shade throughout the years — this is a hoot:
Co-Creator of RunPee, Chief of Operations, Content Director, and Managing Editor. RunPee Jilly likes galaxy-spanning sci fi, superhero sagas, fantasy films, YA dystopians, action thrillers, chick flicks, and zany comedies, in that order…and possesses an inspiringly small bladder. In fact, that little bladder sparked the creation of RunPee. (Good thing she's learned to hold it.)