With Ant Man & The Wasp now released on DVD and Blu-Ray, people are struck again with how this movie might tie in with the greater Marvel oeuvre, and wonder anew why the light-weight Ant Man 2 arrived so closely after the heavy ending of Infinity War.
— Spoilers ahead for Avengers Infinity War and Ant Man & The Wasp —
Here's a roundup of some intriguing articles addressing Ant Man, the Quantum Realm, and some conjecture about how to undo The Snap:
-----Content continues below------
The World's Most Indispensable Movie App!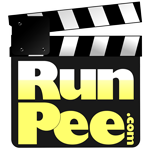 The RunPee app tells you the best times to
run & pee during a movie
so you don't miss the best scenes.


Read more about the RunPee app
.
Do you have any thoughts on how things could wrap up for Avengers 4, coming out next summer? At least we've got time to puzzle, conjecture, and, yes,  re-watch the 20 previous movies for scraps of clues. Feel free to comment below with your ideas. I promise to respond.
MCU Trailer News: 
First Captain Marvel Trailer Finally Drops
Avengers 4 Trailer Hints and Rumors
Co-Creator of RunPee, Chief of Operations, Content Director, and Managing Editor. RunPee Jilly likes galaxy-spanning sci fi, superhero sagas, fantasy films, YA dystopians, action thrillers, chick flicks, and zany comedies, in that order…and possesses an inspiringly small bladder. In fact, that little bladder sparked the creation of RunPee. (Good thing she's learned to hold it.)