Avengers: Endgame is confirmed as over THREE bladder bursting hours long — and every report says you won't want to miss a single second of it  — not even during the credits.
Trust the Magic 8 Ball to prophesize if you'll need the RunPee app:
RunPee will absolutely have Peetimes opening night, and your bladder will absolutely need us:
-----Content continues below------
The World's Most Indispensable Movie App!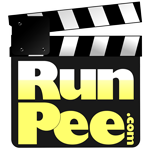 The RunPee app tells you the best times to
run & pee during a movie
so you don't miss the best scenes.


Read more about the RunPee app
.
RunPee's "Anything Extra" Feature – The Details About End Credits Scenes
Creator and developer of the RunPee app. When something doesn't work right in the app it's pretty much his fault. 🙂
Aspiring author. Would like to finish his "Zombie Revelations" trilogy if he could break away for working on RunPee and the cottage he's building for RunPee Mom.