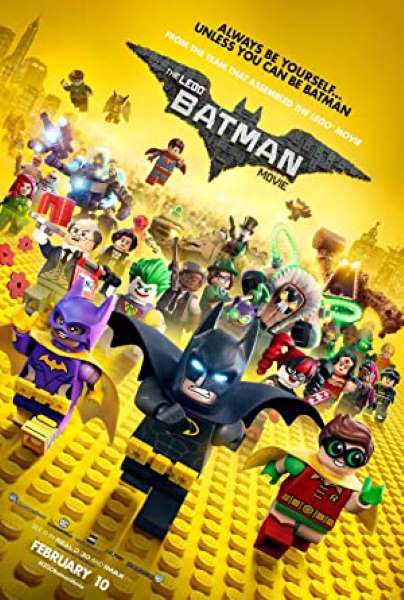 I liked this better than the original Lego Movie – this one is skewed a little more sophisticated for the grownups – but still has lots of color and spectacle for the kiddos. It's a very charming film, with a surprisingly good storyline. Things move quickly, and there is a lot to see, making you want to go back and view it again – just to catch all the little jokes, asides, and throw-away lines. I loved the humor. Be aware this Lego flick focuses on Batman's crew, and not the characters from the first Lego outing.
Cameos abound, and you will be amused at who is included: we briefly see the entire Justice League at a party, and then such famous baddies as Sauron, Voldemort, Jaws, the Gremlins, a Velociraptor, King Kong, Godzilla, the creature from the Black Lagoon, Agent Smith clones, Dracula, Medusa, Flying Monkeys and the Wicked Witch of the West…and even several Daleks from Dr. Who (EXTERMINATE!) make an appearance. I think Warner Brothers had a great time producing this sweet little film.
There are actually a few poignant, moving scenes, with a decent villain plot, and super cute background moments. I rate this as one of the top Batman movies in the entire Bat oeuvre.
-----Content continues below------
The World's Most Indispensable Movie App!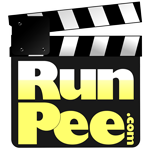 The RunPee app tells you the best times to
run & pee during a movie
so you don't miss the best scenes.


Read more about the RunPee app
.
Grade: A-
About The Peetimes: There are two good Peetimes, but be aware this movie cruises along at a pretty good clip, with lots to see in every frame. Use the times I gave you.
There are extra scenes during, or after, the end credits of The LEGO Batman Movie. (What we mean by Anything Extra.)
Rated (PG) for rude humor and some action
Genres: Action, Animation, Comedy, Superhero
Everything is Awesome – Video and Lyrics to The Lego Movie Theme Song
Movie Review – The LEGO Ninjago Movie (the least exciting Lego film for adults)
Co-Creator of RunPee, Chief of Operations, Content Director, and Managing Editor. RunPee Jilly likes galaxy-spanning sci fi, superhero sagas, fantasy films, YA dystopians, action thrillers, chick flicks, and zany comedies, in that order…and possesses an inspiringly small bladder. In fact, that little bladder sparked the creation of RunPee. (Good thing she's learned to hold it.)