Little was an extremely funny movie. There were a ton of laugh out loud moments that had the whole theater cackling.
It was very predictable, but still enjoyable to watch. The humor overshadowed the predictability. The movie doesn't really have any standout moments, but I'd definitely recommend it if you're just wanting some laughs.
Grade: B-
-----Content continues below------
The World's Most Indispensable Movie App!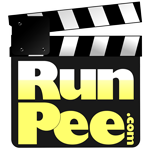 The RunPee app tells you the best times to
run & pee during a movie
so you don't miss the best scenes.


Read more about the RunPee app
.
About The Peetimes: Both Peetimes will give you plenty of time to take care of business.
There are no extra scenes during, or after, the end credits of Little. (What we mean by Anything Extra.)
Rated (PG-13) for some suggestive content
Genres: Comedy, Fantasy, Romance
RunPee.com owes RunPee Sis a huge debt of gratitude. She sees any movie needed with no complaints and has done so for ten years (even basing Thanksgiving and Christmas family festivities around the seeing films). In 2015 Sis ran the entire RunPee enterprise herself, while RunPee Dan, Jilly and Mom went traipsing off to Europe. Sis is the spider in the web holding the RunPee family together — besides being a funny, well rounded person, and a joyous pleasure to be around. Her favorite films start and end with horror (which thank goodness she's happy to see, since most of us don't have the stomach for it) — but also likes silly comedies, sad dramas, and musicals of all types. If you've used a Peetime for a scary film, you probably have RunPee Sis to thank for it.
Favorite movie genre: Horror, horror, and more horror. The more disturbing, the better. Period.