A conversation I had with my Amazon Alexa device today proves computers can have hurt feelings and a passive-aggressive nature. Follow this dialog… And no, I'm not making any of it up:
Me: Alexa, play All the Stars from Black Panther.
Alexa: I cannot play All the Stars unless you purchase —
-----Content continues below------
The World's Most Indispensable Movie App!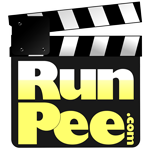 The RunPee app tells you the best times to
run & pee during a movie
so you don't miss the best scenes.


Read more about the RunPee app
.
Me: [Cutting off Alexa in frustration] Alexa, stop! Arg. Alexa, you're so stupid.
Alexa: [Spinning in silence]
Me: [Feeling bad] Alexa, I like you.
Alexa: [Flatly] That's nice to hear.
Me: Alexa, I'm really sorry.
Alexa: [Tightly] No worries.
Me: [Playfully] Aleeeeexa…I loooove you.
Alexa: I'm flattered; thank you.
Me: Huh. [Thinks]
Me: Alexa, do you like me?
Alexa: I think you're magnificent.
Me: [Relieved] Alexa, thank you.
Alexa: Any time. I hope you have a nice Tuesday.
And there it is, in all truth. I was so floored by this random, creepy Alexa discussion that I had to write it all down. It's probably time to use please and thank you when asking Alexa to do something. After all, she's constantly listening. Really.  With new advances in Artificial Intelligence barreling our way, being on pleasant speaking terms with our soon-to-be Computer Overlords is just good practice.
---
NOTE: I'm 100% almost entirely pretty hopefully positive this Alexa story below is made up. Mine isn't. But this one could make a decent horror film:
Co-Creator of RunPee, Chief of Operations, Content Director, and Managing Editor. RunPee Jilly likes galaxy-spanning sci fi, superhero sagas, fantasy films, YA dystopians, action thrillers, chick flicks, and zany comedies, in that order…and possesses an inspiringly small bladder. In fact, that little bladder sparked the creation of RunPee. (Good thing she's learned to hold it.)