A Groundhog Day Movie repeats the same day over and over (and over) until the main character gets it "right." Basically the person trapped in the time loop needs to use science/magic (or something never actually explained) to 'level up' to the next day, and continue their lives.
Seen any good movies like that? There's a bunch of them, and TV episodes too. Let's start with the Bill Murray classic of the same name and play with some quotes. I sincerely doubt you'll get that one wrong. 🙂 You've got ten questions, and, like a Groundhog Day Loop, you can take the quiz endlessly until you get it perfectly right. I give you the quote and you answer with the right movie. Begin![quiz-cat id="14273″]
Now that  you've taken the test, read our reviews on each of these time looping movies. Which ones are your favorites?
-----Content continues below------
The World's Most Indispensable Movie App!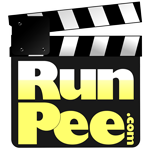 The RunPee app tells you the best times to
run & pee during a movie
so you don't miss the best scenes.


Read more about the RunPee app
.
20 Groundhog Day Type Movies – The Ultimate Repeating Day Film List
Edge of Tomorrow – Lyrics and Video to Love Me Again – A Kickin' Action GroundHog Day Themed Movie
Movie Review – Happy Death Day – Very Fun, Almost Cute Horror Film
Co-Creator of RunPee, Chief of Operations, Content Director, and Managing Editor. RunPee Jilly likes galaxy-spanning sci fi, superhero sagas, fantasy films, YA dystopians, action thrillers, chick flicks, and zany comedies, in that order…and possesses an inspiringly small bladder. In fact, that little bladder sparked the creation of RunPee. (Good thing she's learned to hold it.)