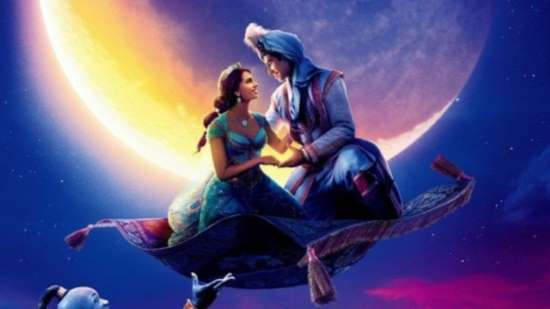 Back in 1992, Aladdin charmed audiences with Disney's usual blend of great animation, voice work, humor, casting, and a brand of cynicism-free earnestness typical of Disney's Renaissance Era. Aladdin nests among the top rank of the films in this period, starting in 1998 with The Little Mermaid, and ending with 1999's Tarzan. Aladdin's best-known lyrics to A Whole New World codifies the trope of a young person (or animal) following an unknown path to explore their dreams. Sit back and return to a simpler, happier year with the video & lyrics to this beloved song.
Lyrics to Aladdin – A Whole New World
[Aladdin, 1992, by Lea Salonga & Brad Kane]
-----Content continues below------
The World's Most Indispensable Movie App!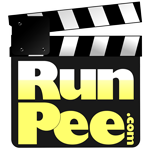 The RunPee app tells you the best times to
run & pee during a movie
so you don't miss the best scenes.


Read more about the RunPee app
.
I can show you the world
Shining, shimmering splendid
Tell me, princess, now when did
You last let your heart decide?
I can open your eyes
Take you wonder by wonder
Over sideways and under
On a magic carpet ride
A whole new world
A new fantastic point of view
No one to tell us no
Or where to go
Or say we're only dreaming
A whole new world
A dazzling place I never knew
But when I'm way up here
It's crystal clear
That now I'm in a whole new world with you
Now I'm in a whole new world with you
Unbelievable sights
Indescribable feeling
Soaring, tumbling, freewheeling
Through an endless diamond sky
A whole new world (Don't you dare close your eyes)
A hundred thousand things to see (Hold your breath, it gets better)
I'm like a shooting star
I've come so far
I can't go back to where I used to be
A whole new world (Every turn a surprise)
With new horizons to pursue (Every moment, red-letter)
I'll chase them anywhere
There's time to spare
Let me share this whole new world with you
A whole new world (A whole new world)
That's where we'll be (That's where we'll be)
A thrilling chase
A wondrous place
For you and me
[Songwriters: Alan Menken / Tim Rice
A Whole New World Aladdin Lyrics © Walt Disney Music Company]
Dumbo – Lyrics and Video to the Original Disney Classic Song Baby Mine
Movie Review – Dumbo – A live action remake your kids will enjoy
Co-Creator of RunPee, Chief of Operations, Content Director, and Managing Editor. RunPee Jilly likes galaxy-spanning sci fi, superhero sagas, fantasy films, YA dystopians, action thrillers, chick flicks, and zany comedies, in that order…and possesses an inspiringly small bladder. In fact, that little bladder sparked the creation of RunPee. (Good thing she's learned to hold it.)