Read Time:
1 Minute, 30 Second
We often get people wondering how to use RunPee properly as movie breaks. For using the website itself (if you don't have the iPhone app), it's really very easy to be armed with proper PeeTimes at the movie theater, and relax…knowing you won't waste your theater ticket money by leaving at inopportune moments.
You can be sure you won't miss anything hugely important…and if you print out the PeeTimes to take with you, you won't have to worry about spoilers.
Seven Easy Steps for Using PeeTimes –
_
-----Content continues below------
The World's Most Indispensable Movie App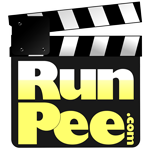 The RunPee app tells you the best times to
run & pee during a movie
so you don't miss the best scenes.

Read more about the RunPee app
.
Go to RunPee.com and select the movie you plan to watch.
Read through the PeeTime cues – the parts we tell you to watch for. You'll have to remember the cues later. For example, if our cue says, "Dumbledore says: off to bed, pip pip," then remember to keep an eye/ear out for Dumblore saying, "off to bed, pip pip."
Don't "unscramble" the parts you'll miss on the website when reading for cues. If you are spoiler-phobic, it's not time to read those yet.
Print out your PeeTimes and bring them with you to the movie theater.
When your PeeTime cue comes up, leave for the potty with your printed PeeTimes paper in your pocket.
Do your business, and read about the non-crucial movie part you're missing (now magically unscrambled). Instant bathroom reading!
Return to your seat, knowing that you haven't missed anything important to the plot. You're clued in to what you missed. You don't have to lean over and ask anyone what is going on! Never again!
Of course, if you have an iPhone, our RunPee App (for 99 cents) makes things even easier. And we are working behind the scenes on apps for Nokia, Blackberry and Android. Here at RunPee.com, we DO give a piss! 😉
Don't miss your favorite movie moments because you have to pee or need a snack. Use the RunPee app (Androidor iPhone) when you go to the movies. We have Peetimes for all wide release films every week, including Matrix: Resurrections, Spider-Man: No Way Home, and coming soon Morbius. We have literally thousands of Peetimes—from classic movies through today's blockbusters. You can also keep up with movie news and reviews on our blog, or by following us on Twitter @RunPee. If there's a new film out there, we've got your bladder covered.

Co-Creator of RunPee, Chief of Operations, Content Director, and Managing Editor. RunPee Jilly likes galaxy-spanning sci fi, superhero sagas, fantasy films, YA dystopians, action thrillers, chick flicks, and zany comedies, in that order…and possesses an inspiringly small bladder. In fact, that little bladder sparked the creation of RunPee. (Good thing she's learned to hold it.)