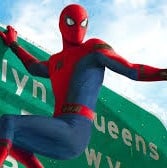 How many Spideys have graced (or disgraced) (or Topher Graced) the iconic young superhero on the big screen over the last few decades? This is the THIRD go at it in the modern era — but you probably knew that. How come Tom Holland's performance in the Marvel Cinematic Universe is considered superior?
This video (12 minutes in length) details a bit of Spiderman history, some words about Spiderman's mask vs Peter Parker's eyes, the importance of not dragging your viewers through the same origin moments over and over (ie – the spider bite, the death of Uncle Ben)…and a lot of cool tidbits you probably didn't know about our favorite arachnid-themed teen hero:
_
-----Content continues below------
The World's Most Indispensable Movie App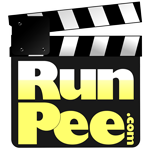 The RunPee app tells you the best times to
run & pee during a movie
so you don't miss the best scenes.

Read more about the RunPee app
.
Don't miss your favorite movie moments because you have to pee or need a snack. Use the RunPee app (Androidor iPhone) when you go to the movies. We have Peetimes for all wide release films every week, including Matrix: Resurrections, Spider-Man: No Way Home, and coming soon Morbius. We have literally thousands of Peetimes—from classic movies through today's blockbusters. You can also keep up with movie news and reviews on our blog, or by following us on Twitter @RunPee. If there's a new film out there, we've got your bladder covered.

Co-Creator of RunPee, Chief of Operations, Content Director, and Managing Editor. RunPee Jilly likes galaxy-spanning sci fi, superhero sagas, fantasy films, YA dystopians, action thrillers, chick flicks, and zany comedies, in that order…and possesses an inspiringly small bladder. In fact, that little bladder sparked the creation of RunPee. (Good thing she's learned to hold it.)