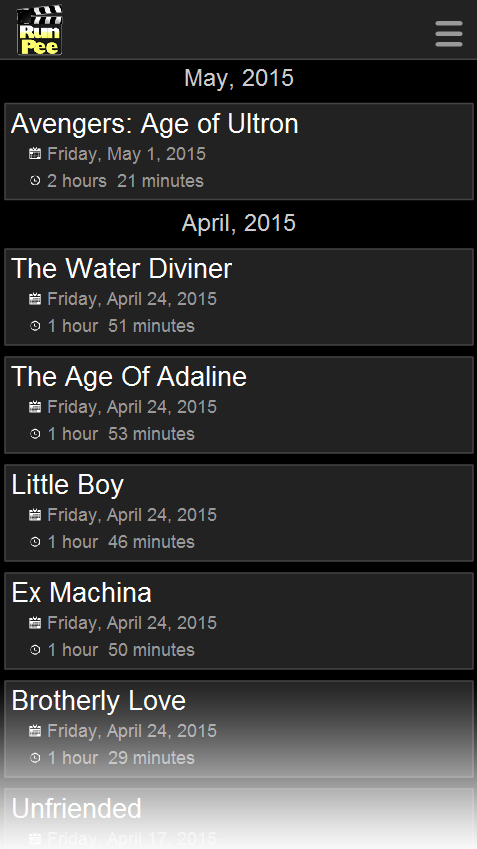 The RunPee app is surprisingly easy to use. When the app starts, it shows you a list of movies.
New movies are added each week on opening day, or earlier. 
Featured Articles from the RunPee Family
Each movie has a list of carefully selected Peetimes. We try to find 3-5 minute long scenes that don't have crucial plot twists, or LOL moments, or exciting action.
The RunPee app has a few extra features. Like letting you know if there's anything to see during or after the end credits – something that's always handy to know.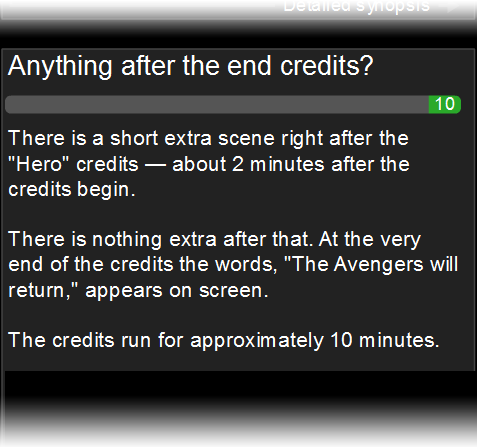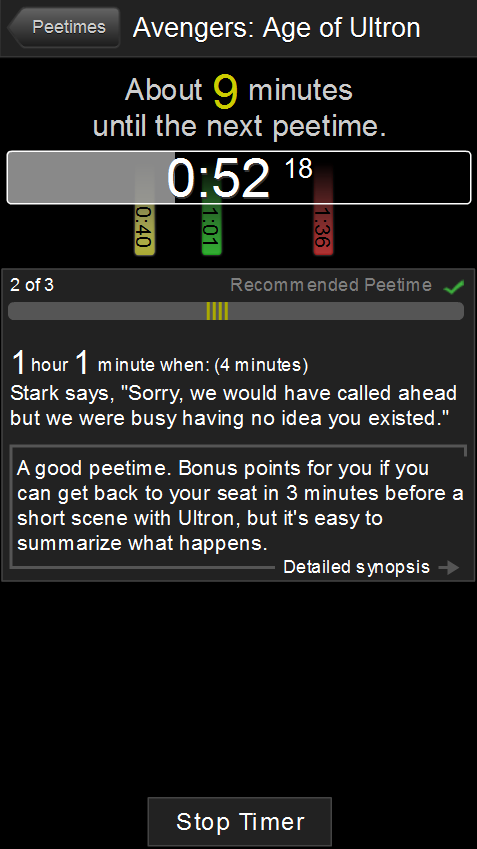 The Timer is our ace in the hole. You start it when the movie begins, and it will vibrate before each Peetime. Now you can sit back, enjoy the movie and never wonder again, "Is this a good time to go?…Maybe now…Okay, now?…"