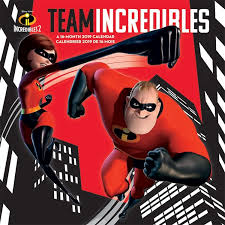 Sequels are big deals for today's audiences. We're willing to watch 19 ( soon 20) films in the Marvel Cinematic Universe, we've got DC and their endless versions of Batman, many many Star Wars films, Star Trek reboot franchises, and sequels to things we never asked for (ie: Hot Tub Time Machine 2). It's clear we crave sequels  — and it is Big Business.
But do animated movies deserve the same treatment? Usually animated followup films are the "straight to video" type, for example, Little Mermaid 2 and 3. Those are usually for the young children who are happy to watch more, and they tend to be more juvenile.
What animated movies get the sophisticated full cinematic treatment? More than you'd think. We've got Toy Story (there's a 4th one coming soon), Cars, Monsters Inc, Despicable Me, Finding Nemo…these have all enjoyed moderate to great success at the box office. Pixar has a great formula, and they know how to engage adults with sly references, appeals to nostalgia, and jokes that might go over kids's heads, but lands with us. We don't even have to bring a kid along to make it socially acceptable to see these "cartoons" — no excuse needed.
We'll see how Incredibles 2 does its job of luring grownups to the box office. The trailers look fun, although the "Mr. Mom" routine is quite dated by now. I hope they don't milk that angle too much. It's not a big deal these days for men to do the child-rearing. I look forward to seeing what exactly Jack Jack is. And I hope they continue the theme of the original film, where the supers are living under massive repression. It would be fantastic to take up the banner of freedom for supers, which, after all, is even something we've seen in live action superhero flicks like X-Men 1&2, and Captain America: Civil War.
So it seems that animated sequels are perfectly acceptable, and people are willing to pack the theaters to see them. I know I loved a return to the undersea world in Finding Dory, and folks can't seem to get enough of Toy Story ( I refuse to watch Toy Story 3 out of self-preservation — I don't want to watch a movie I know will make me cry). The Minions are always reliable for a good time, and the Monsters, Inc prequel was a good romp. I don't think I know of any other animated prequels, so that might be a unique category.
We'll see how my predictions pan out.
Do you watch animated movies? What are your favorites? Comments are below.